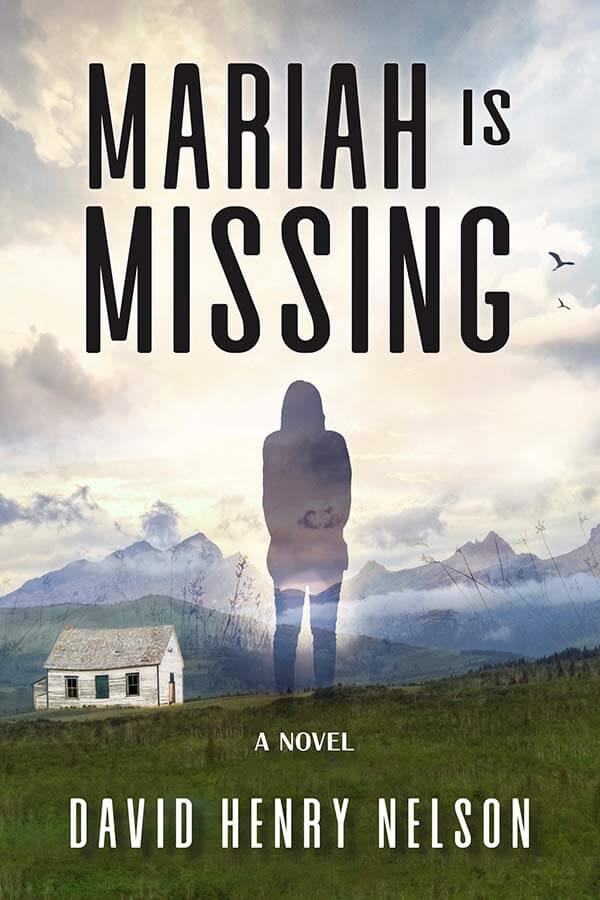 "In Mariah Is Missing, mystery writer David Henry Nelson has crafted a classical whodunit set in the horse country of Montana in the 1970s. Nelson paints a loving tableau of the times and the people drawn to Montana's cold winters. Fans of Anne Hillerman, J.A. Jance, and  Nevada Barr will enjoy his cleanly paced mystery." 
— Dana Haynes, author of Sirocco and eight other novels; managing editor of the Portland Tribune
"Nelson masterfully tells the story of a brutal murder in a small rural Montana town while eloquently illustrating the deeper complexities and interconnection of small town relationships. The tragic murder of Mariah awakens Ana to her reality of seeking fulfillment through a hopeless relationship. Through effective character development embedded in the suspense of murder, I grew to know Ana and those within her circle, and understand how tragedy became the trigger for bringing awareness to the emptiness of what she had been chasing. Weaving together a story of murder with human relationship struggles kept me engrossed from start to finish."
— Tom Insko, President, Eastern Oregon University
"When Mariah, a beautiful young teacher with a heart of gold, goes missing, we're dying to know who did it. Amid the investigation we become engrossed in the other central characters, particularly the opinionated Ana and her two love interests — Rib, a married, ruggedly handsome, deep-thinking veterinarian, and Jack, a hotheaded rancher whom Ana slowly tames. Which man will she eventually choose? And of course, who killed Mariah? The author keeps us absorbed throughout."
— David Aretha, award-winning author and editor
"It's hard to believe Mariah Is Missing is David Henry Nelson's first novel! From the prologue through the initial chapters describing the mystery surrounding Mariah's disappearance, this is one of those books that's hard to put down without reading to the very end. Character and scenery development made me 'know' and 'feel' the people and setting in Collins County, Montana.
As subsequent chapters unfold, the suspense dramatically builds as more characters are introduced and suspicion begins to emerge. The ending chapters are both frightening and satisfying, leaving me with a desire to return to the earlier chapters to see if I could have figured out sooner the solution to Mariah's fate. An excellent read! I hope to see the movie version someday."
— Dixie Lund, Ph.D., two-time interim president of Eastern Oregon University
"My work with Dave goes back decades, first as colleagues in the Senate, most recently as Governor and in his service on the Eastern Oregon University Board of Trustees. He is an exemplary leader — professional, fair, balanced, open to new ideas. Dave's dedication to Eastern Oregon, the university and the region, is admirable and a model of diplomatic leadership that I hope others follow."
— Governor Kate Brown, Oregon
"Mariah Is Missing is a compelling story made real by Senator David Henry Nelson, who I served with in the Oregon Legislature and who was a prosecuting attorney in Montana during the 1970's. This novel is an absolute page turner. I read it start to finish in one day."
— Vern Duncan, Ph.D., retired Oregon Superintendent of Public Instruction
"Set against the cultural backdrop of life in North Central Montana in the 1970s, David Nelson superbly crafts a story in which he weaves the facts of the unsolved murder of a young woman during that era with a cast of richly developed characters whose lives will forever be impacted by the murder and search for the killer. Nelson knows his stuff and his connection to the Big Sky Country shines through. His descriptions of life on a horse in a rough and tumble part of this country play well. Fantastic debut."
— Paul Attaway, author of Blood in the Low Country
"This story takes the reader to a small town in beautiful North Central Montana, a rural area where no major crime ever happens. Then a young school teacher disappears. Was a crime committed? Mariah Is Missing makes for great weekend reading. It has suspense, interesting characters, and a unique story. I truly enjoyed reading this novel by David Henry Nelson."
— Abel Mendoza, Ph.D., former industrial chemist and inventor with 28 U.S. patents
"The slice-of-life mystery kept me turning pages and constantly second-guessing every action. It had characters that were relatable and a setting that one could resonate with…I was able to immerse myself completely into the storyline…"
— Melody Chaves, senior, Eastern Oregon University
"All the more impressive when considering that Mariah Is Missing is author David Henry Nelson's debut as a novelist, this historical thriller is especially and unreservedly recommended for community library Mystery/Suspense collections. It should be noted for the personal reading lists of all dedicated mystery buffs that Mariah Is Missing is also readily available in an inexpensive digital book format."

— James A. Cox, Midwest Book Review
For more information or to set up an interview, please visit the Contact page.