Inspired by a true event
in the Big Sky Country of North Central Montana in the 1970s,
Mariah Is Missing
tells a compelling tale about a small town and the memorable people who live, work, love, and drink there.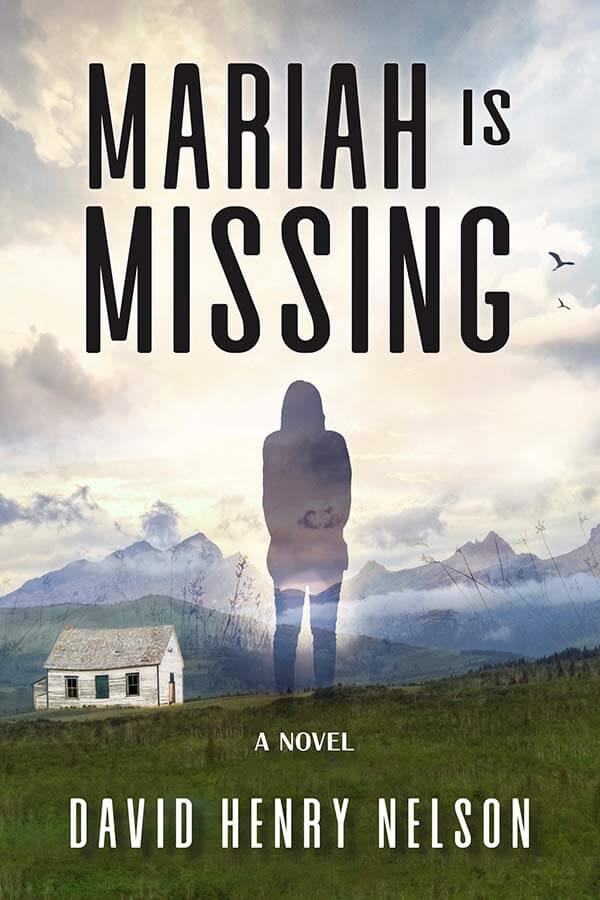 In his debut novel, David Henry Nelson reimagines the story behind a crime which occurred in 1974 while he served as the county attorney in Pondera County, Montana. He realized years later that this case had a long-lived ripple effect on many people, which prompted him to write this book.
In Mariah Is Missing, Ana McGuire, a prosecuting attorney, must solve the disappearance of an attractive young school teacher who is reported missing from her Monday morning class, while navigating a male-dominated professional world of law and local politics.
She tangles with a zealous sheriff and an egocentric county commissioner as she deals with complications in her past and present relationships with two men in her life, Rib Torgerson and Fat Jack Moser, and encounters a variety of colorful townspeople.
This suspenseful novel offers a dramatic recreation of the past and a fascinating insider view of what it's like to investigate a murder.
"David Henry Nelson has crafted a classical whodunit set in the horse country of Montana in the 1970s. Nelson paints a loving tableau of the times and the people drawn to Montana's cold winters. Fans of Anne Hillerman, J.A. Jance and Nevada Barr will enjoy his cleanly paced mystery." 
"It's hard to believe Mariah Is Missing is David Henry Nelson's first novel! From the prologue through the initial chapters describing the mystery surrounding Mariah's disappearance, this is one of those books that's hard to put down. The suspense dramatically builds as more characters are introduced. The ending chapters are both frightening and satisfying. An excellent read!"
"When Mariah, a beautiful young teacher, goes missing, we're dying to know who did it. Amid the investigation we become engrossed in the other central characters, particularly the opinionated Ana and her two love interests. Which man will she eventually choose? And of course, who killed Mariah? The author keeps us absorbed throughout."
David Henry Nelson has had a lifetime of memorable experiences as a lawyer, a wheat farmer, and an Oregon State Senator. He earned a J.D. from the University of Montana Law School. Now that he is retired, he is turning his energies to writing novels based on actual events.
He lives with his wife, Alice, and Boo, a Bolognese dog, in Pendleton, Oregon, home of the world famous Pendleton Round-Up and an amazing whiskey.
Why I Wrote this Book
Mariah Is Missing has been brewing in my mind for several years, sometimes hidden and other times stark and realistic. The characters are fictional, as are the city of Fort Collins and Collins County. However, Chief Mountain and Ear Mountain are real mountains in the Rockies. The Two Medicine Country is a delightful place to visit.
This story was inspired by a real case when I was a county attorney in Montana. At the time, my mindset in investigating a local teacher's disappearance was that of a young lawyer just seven years out of law school. My inexperience did not allow me to fully understand the gravity of the teacher being missing. As time has gone on, reflection has given me a greater understanding of the transformational nature of the event.
One unexpected result was my research showed similarities between current events and the 1970s. Richard Nixon resigned as President, the Viet Nam War ended, racial unrest simmered in our streets, the National Organization of Women gained steam, Monday Night Football was the sports rage, and Sonny and Cher along with Columbo and M*A*S*H were major hits on television. There were outbreaks of Swine Flu, Russian Flu, and Smallpox around the world, not pandemics, but serious illnesses none the less. In those days we worried about global cooling and nuclear winters. Lastly, Roe vs. Wade was decided in 1973.
My point is we live in a world of cycles, and there is hope even when unwanted events happen. Through compassion and generous doses of American humor, we can change and emerge wiser.
Enjoy the novel, and thank you for your support.
David Henry Nelson
For more information or to set up an interview, please visit the Contact page.